There IS life after DEATH: Scientists reveal shock findings from groundbreaking study.
The mystery of death is not to be told. It is something to be experienced. We all know one thing for sure: we are all going to die one day. And when we do die, we may not get the opportunity to come back and explain our experience.
Many religions believe in life after death. It is said the soul goes out of the body to live a new life in the spiritual realm. A wicked person is sent to hell to be tormented by a blazing fire, while a righteous person is sent to heaven to live an eternal and joyful life.
However, scientists believe that this religious interpretation of death is just a mythology. Some researchers have therefore devoted themselves to unraveling this mystery. The starting point: establish that there is some sort of life after death.
At the University of Southampton in the United Kingdom, researchers have confirmed in a new study that there is indeed life after death. The study has been published in the online journal Resuscitation.
The study is said to be the largest ever medical study into near-death and out-of-body experiences. The study revealed that some awareness may continue even after the brain has shut down completely. A human being is pronounced clinically dead if the heart stops beating and the brain shuts down. The condition can also be called cardiac arrest.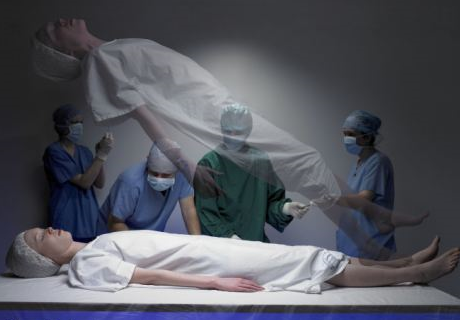 According to the researchers, they spent four years examining more than 2,000 people who suffered cardiac arrests at 15 hospitals in the United Kingdom, the United States and Austria. They found that nearly 40 percent of people who survived their resuscitation, described some kind of awareness during the time when they were clinically dead.
Of the 2,060 cardiac arrest patients studied, 330 survived and of 140 surveyed, 39 percent said they had experienced some kind of awareness while being resuscitated. Although many of them could not recall specific details, some themes emerged. One in five said they had felt an unusual sense of peacefulness, while nearly one third said time had slowed down or speeded up.
Source:/simplecapacity.com