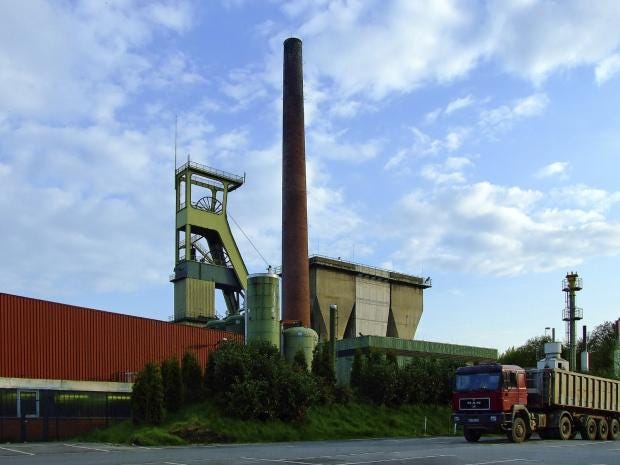 A German coal mine will be converted into giant "battery station" to store enough renewable energy to power some 400,000 homes.
The Prosper-Haniel pit in the state of North Rhine Westphalia near the Dutch border, has produced the fossil fuel for almost half a century.
But now it will find a new purpose as a 200 megawatt pumped-storage hydroelectric reservoir.
Researchers from a number of German universities are working alongside private engineering companies and the government on the project.
They believe the elevation provided by the pit will provide an opportunity for hydroelectric storage.
It is thought that water will be able flow downwards, powering turbines and generating electricity, with water pumped back up again during periods of low demand.
"In regions such as the Rhineland or the Ruhr area, the lack of relief in the landscape does not provide the necessary height differences [for hydroelectric power]," the project's website says.
Work will begin when the mine closes in 2018.
Source: independent.co.uk